FEMINIST NAPKINS // SET OF 4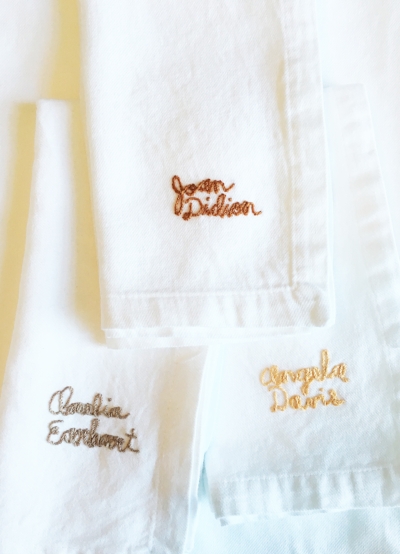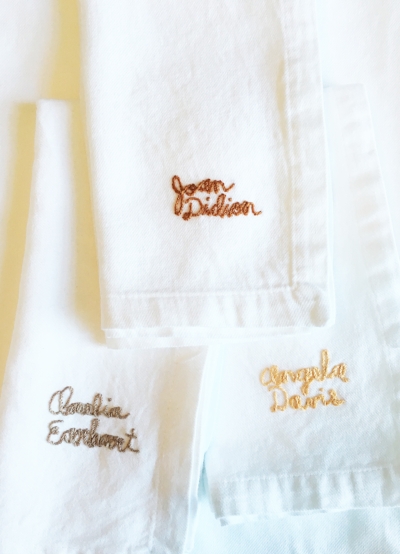 sold out
FEMINIST NAPKINS // SET OF 4
31 Napkins for 31 Women.
WHO ARE YOUR HEROINES?
This project began at the start of Women's History Month, March 2017.
Posing the question; stitching (at least) one per day from the responses.
Debuting in collaboration FIRST COURSE (Oakland, CA), now on sale as customized sets of 4 or individually.
...conversation starters, homage, tiny alter, daily inspiration, education...
*** Specify which 4 you'd like when adding to cart (from the collection, please - custom names are separate and a small additional charge, email me for more details)
100% cotton 20x20" napkins (or hand towels or hankies or...)
Hand embroidery in various colors
Machine-Washable
NOTE: as these are all made by hand, irregularities or slight variations in tones are possible